Karting Clutch
Description
Karting Clutch
We built the karting clutch with our patented HiT system.
Driving a go kart, you need a solid and steady clutch. With our patented HiT system, BiJump clutch gives you the best experience of
maneuverability.
Throw your worries in the wind about waiting too long to take off, over heating at low speed, nor lags at roundabout. BiJump clutch gets torque from the engine, so you can have a fast yet smooth engagement.
Get your kart "BiJump inside". On your mark, get set, Go!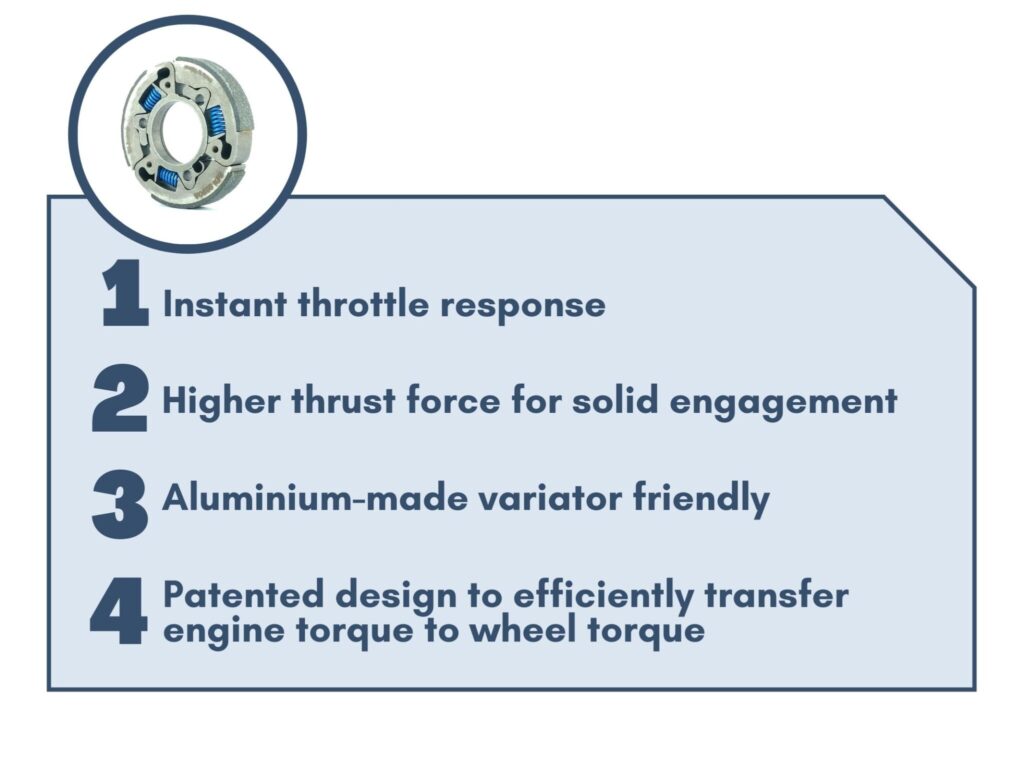 Patent
Karting Clutch, US Patent No. 8,991,580 B2.
Material
Carbon Steel
Antirust treatment
Heat treatment
More Information Our Youtube url : https://www.youtube.com/c/DrPulley