Over Range Variation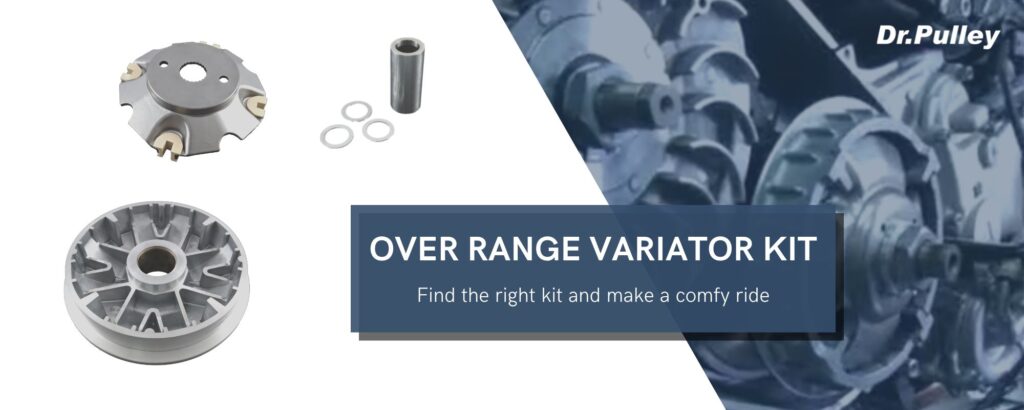 Over Range Variator Kit
See the extraordinary in the ordinary.
  Take this variator, all you see are sleek surface, curves and lines.
Simple.
  This over-range variator is designed to give you another improvement in the transmission system. With a large moveable drive face as well as the extended ramp, the roller weights can go further and your vehicle goes faster.
The gear ratio change is much more efficient.
  You may use stock roller weights in this variator if you wish. Of course, it will be a great companion with our SR. Combine both of them, and then the movable drive face can open wider and you can go faster. You will see how easy it is to start tuning up your vehicle.
  With the washers in the box, you may also change the boss length as your prefer, to get the ideal room for your variator to work the best. So, take out the old stock variator and get more possibility out of your vehicle. Everything is under your control.
  If you already have Dr.Pulley roller weights, it's time to get the over-range variator.
  If you haven't tried any of Dr.Pulley products, you can always get both of them and
improve the transmission in one shot.